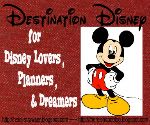 Once again I am participating in "Destination Disney". Why don't you play along? Here is the prompt for this week. This week's Destination Disney topic is:
Character Meet & Greets
Share with us your favorite locations to meet the characters, your best experiences with the characters, and (of course) pictures with the characters! Also, if you have a list of characters that you'd like to meet, or you have special tips on where to find some of those more elusive characters, do share!
My pictures are from our last 2 trips. I do not have our earlier pictures scanned on this computer, so I can't show pictures from when the girls were younger or when they were really into getting character autographs. But there are still some good ones because even still they love getting their pictures with them.
Beautiful Snow White. We did not get in line to meet her, however I did snap a picture. This was at EPCOT in the World Showcase.
Here are both girls with Mulan. She was a very beautiful lady.
Kerri and Mrs. Incredible. This was taken at Disney Studios.
Kerri and Frozone
Kelli and Mr. Incredible.
Kerri with Goofy and Max at Magic Kingdom.
Mulan and Mushu at EPCOT in World Showcase
Both girls with Prince Caspian at Disney Studios
Kelli has waited a lot of years to meet Ariel and finally did on our last trip. She stood in the hot son for over an hour to meet her. Kelli's holding one of her drawing books in which she had drawn some pictures of Ariel. Ariel autographed it for her and she was thrilled. See sometimes it's fun not to let ourselves act too old!




See personally, I believe you're never to old to enjoy the "Magic" of Disney World and all the wonderful characters!